It's the digital age and most of us rely on our smartphones to capture memories. But what do you do when you want to take pictures of those amazing memories from your disposable camera? You don't have to wait until you get home and upload them to your computer- there are ways to get disposable camera pictures on your phone! In this comprehensive guide, we will answer all of your questions about getting those precious pictures from your disposable camera onto your phone. So read on and learn how easy it can be!
What are Disposable Cameras?
Disposable cameras are single-use cameras that come pre-loaded with film. You simply drop the film roll off at a photo lab to have your photographs made when you've finished taking all of the shots on it. You might also be interested in how to use a disposable camera guide.
They are a great way to capture moments without having to worry about losing or damaging an expensive digital camera, and they can actually produce some pretty amazing results. Plus, there's something really satisfying about waiting a few days (or weeks) to see your photos printed out on actual paper!
Picture quality from a disposable camera can vary depending on the make and model, but they are generally lower quality than what you would get from a digital or even an iPhone camera. But that doesn't mean they're not worth taking, they still may be a lot of fun for anybody who wants to play around with film photography without investing in an expensive camera.
But what if you want to have a back-up digital version of your disposable camera photos? Or what if you want to be able to share them online with friends and family?
Luckily, there are a few different ways you can get your hands on digital versions of your disposable camera pics. In this article, we'll go over a few of the most popular methods so you can choose the one that's right for you. [1], [2], [3], [4]
So whether you're looking to save some precious memories or just have some fun with film photography, read on for our comprehensive guide on how to get disposable camera pictures on your phone.
Ways to Get Your Disposable Camera Pictures on Your Phone
If you have a digital camera, moving photos is easy: just connect your camera to your computer via USB and transfer the files. But with a disposable camera, things are a little bit more complicated since there's no way to directly connect the two devices.
Here are a few methods on how it's possible to save your precious memories in a digital format.
Scan the Developed Photos
One of the simplest ways to get digital copies of your disposable camera photos is to scan them yourself. This requires a scanner, of course, but it's actually a pretty easy process.
To do this, your photos must be already developed. Once you have your prints in your hands, just pass them through your scanner one by one and save the files to your computer.
In addition, scanning your own photos gives you the opportunity to edit them however you want before saving or sharing them digitally. So if you're looking for a bit more control over your pictures, this might be the way to go. We have related article for you – how to scan Polaroids guide.
But what if you don't have a scanner at home? Then no worries! Most photo labs these days offer scanning services for a small fee.
Another alternative is to use a public scanner, which may frequently be found at libraries or copy centers. Of course, this method entails entrusting your irreplaceable prints to someone else, so it may not be the greatest option if you're concerned about them getting misplaced or damaged.
But if you're comfortable entrusting your photos to someone else, scanning services can be a quick and easy way to get digital copies of your disposable camera pictures. [2], [3], [4], [5]
Snap the Developed Pictures With Your Phone Camera
This is probably the fastest way to get digital copies of your disposable camera pictures, but to achieve the best results, you need to have a phone with a decent camera.
Once you have all your pictures transferred to your phone, you can crop and edit them as you see fit before sharing them with friends and family.
One advantage of this method is that it's extremely quick and easy. However, depending on the quality of your phone's camera, your photos may not turn out as well as if they had been scanned directly. [2], [3], [4], [5]
Ask The Photo Lab To Transfer The Photos in Digital Format
You can also get your hands on digital versions of your disposable camera pictures by simply asking the photo lab to transfer them for you.
They will develop your film and you can ask them to scan the negatives onto a CD or USB drive so you can have a digital backup (or share them with you online via cloud).
This option is great because it's quick and easy, but it does have a few drawbacks. First of all, it's usually more expensive than developing the film alone. And secondly, you're entrusting your precious memories to someone else, which means there's always a risk that something could happen to them.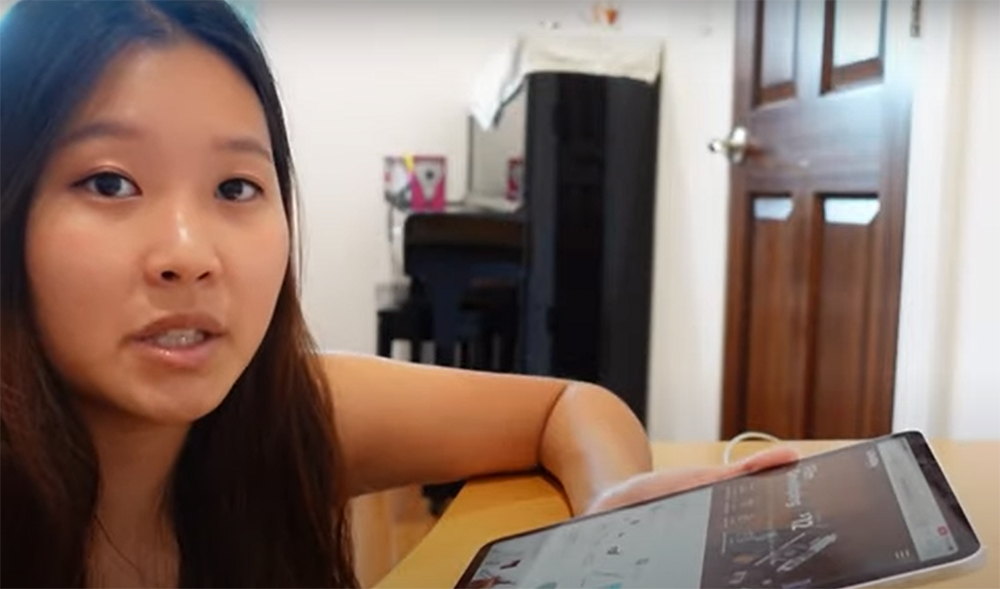 This service usually costs a few extra dollars, but it's definitely worth it if you want to avoid the hassle of doing it yourself. Plus, you'll probably end up with higher-quality images this way. [2], [3], [5]
If you're not sure whether or not your local photo lab offers this service, just give them a call and ask!
Use the Photo Film Developing Website
One of the simplest ways to get your disposable camera pictures on your phone is to use an online film developing service. Not only will they develop your film for you, but they can scan them for you as well, similar to how a photo lab does this!
Best of all, most of these services offer bulk discounts, so if you have a bunch of old rolls of film lying around, it's a great way to get them all digitized at once. [2], [3], [5]
Check more posts to use your disposable camera like a pro:
FAQ
How do I get pictures from my disposable film camera to my phone?
The first step is to get a film scanner. This will allow you to scan your negatives and convert them into digital files. Once you have done this, you can easily transfer the files to your phone or computer.
If you don't want to invest in a film scanner, there are other ways to get your pictures onto your phone. You can take your films to a photo lab and they will scan the negatives for you. However, this can be quite expensive, so it's not always the best option. One of the simpler, if not the simplest ways to transfer your images though is by simply snapping the developed photos with your camera.
Is there a disposable camera app?
Yes! There are actually quite a few disposable camera apps available on the app store. However, these apps don't actually use real film. Instead, they mimic the experience of using a disposable camera by giving you a limited number of shots and adding grain to your photos. While these apps can be fun to play around with, they're not going to give you the same results as using an actual disposable camera.
Useful Video: How to get DISPOSABLE PICTURES onto your PHONE & INSTAGRAM! (like David Dobrik @davidsdisposable)
Conclusion
So this concludes our complete guide on how to get your disposable camera pictures onto your phone. We hope you found this information helpful and that you're now ready to relive all of those amazing memories captured on film. Whether you choose to scan them yourself or have a photo lab take care of it for you, getting those photos into the digital world is easier than ever. Have fun reminiscing about past adventures and don't forget to share some of your favorite photos on social media!
References:
https://wisephotographer.com/how-to-get-disposable-camera-pictures-on-your-phone/
https://nesop.com/how-to-get-disposable-camera-pictures-on-your-phone/
https://digestfromexperts.com/2087/how-to-get-disposable-camera-pictures-on-phone-4-ways-get-digital/
https://techclient.com/how-to-get-disposable-camera-pictures-on-your-phone/
https://errorexpress.com/how-to-get-disposable-camera-pictures-on-your-phone/